BIANCA Laundry Service is a young company. We opened in April 2006 and ever since have been developing slowly and patiently, in the spirit of a small family business. Our present references and our customers as sure us that we are on the right track to becoming a true Belgrade brand. Our customers have recognized the quality we have to offer, and we have recognized consistency and punctuality as being the traits respected in significantly more developed Western countries. We try to meet all the needs of our customers in order to rewards their loyalty and trust in us.
THAT'S HOW WE ARRIVED AT OUR MAXIM – WE GET NO COMPLAINTS.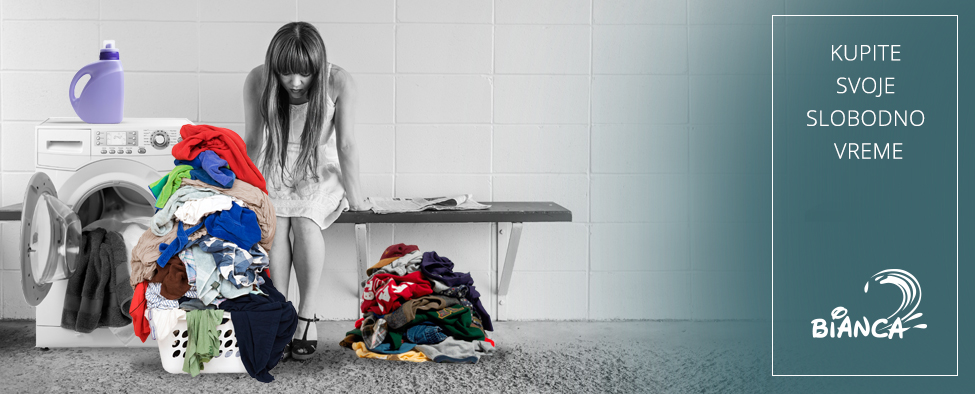 Buy your free time is the maxim we have associated ourselves with from the very beginning!
BIANCA Service offers washing, ironing and dry cleaning services. This means that besides the textile garments which according to their care instructions can be treated by washing and drying, we also treat textiles, leather and other materials demanding special treatment. We offer full service: from the moment we come to pick up your laundry, to the moment we deliver to your home address neatly folded, packed and fresh smelling laundry, all within 24 hours. Pick-up and delivery times are scheduled to accommodate your free time and your obligations. We are known for being punctual to the minute. Off course, it is possible to request only one of the services offered (e.g. just washing or just ironing), at your will.